REAL VALLADOLID vs. BARCELONA Watch Live Stream FREE Online: 2014 Spanish Liga BBVA, Live Coverage From Valladolid, Projected Lineups and TACTICAL PREVIEW
Sign Up
for Sports World News' Newsletter and never miss out on our most popular stories.
Two clubs on opposite halves of the Liga BBVA table will do battle today in a Spanish league match between Real Valladolid and Barcelona. The first-division battle scheduled for 10:00 a.m. ET will be held at the Estadio Nuevo José Zorrilla in Spain and can be live streamed here free.
Brazil's Neymar lifting young South African pitch invader the best of all time? [VIDEO]
For Barcelona, today's trip to Valladolid could mean the difference between the top of Spanish table and third. The tightest Liga race in recent memory boils down to the two giants of Madrid—Real and Atletico—and the Catalan juggernauts. All three clubs are currently separated by just three points, with Real Madrid carrying a slim, one-point lead over Barcelona ahead of Week 27.
Three points, however, are separating Real Valladolid from something entirely different. The club currently sits 18th in the Spanish table, three points shy of clearing the dreaded relegation zone. A victory over Barcelona would be a massive boost to their first-division hopes. A loss, coupled with other favorable results, will start to cast a cloud of doubt.
Will Vallodolid do the impossible, or will they roll over for the Catalan giants? Tell us @SportsWN
Tactical Preview
Player to Watch: He lifted a young pitch invader in Brazil's 5-0 demolition of South Africa. Now, Barcelona's Neymar will figuratively look to do the same for his club with a victory on the road.
Real Valladolid's Projected Lineup 4-2-3-1: Mariño; Peña, Mitrovic, Rueda, Rukavina; Rublo, Rossi; Rama, Gonzalez, Larsson; Guerra
Barcelona's Projected Lineup 4-3-3: Valdés; Alba, Mascherano, Barta, Alves; Iniesta, Busquets, Xavi; Neymar, Messi, Pedro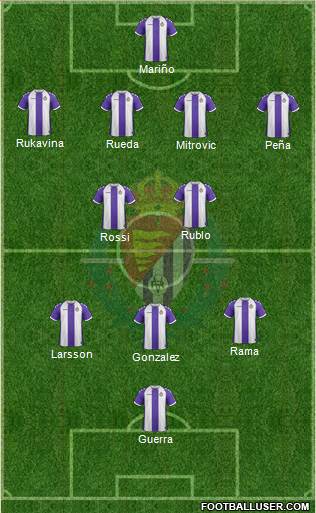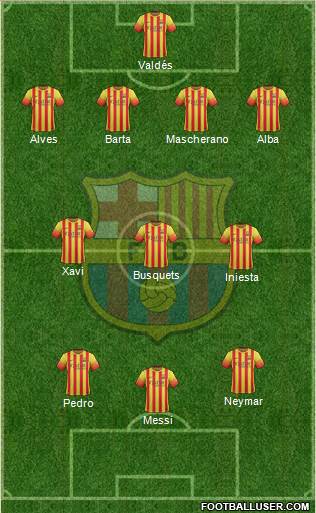 Like Us on Facebook
© 2016 Sportsworldnews.com All rights reserved. Do not reproduce without permission.