REAL MADRID vs. LEVANTE Watch Live Stream FREE Online: 2014 Spanish Liga BBVA, Live Coverage From Madrid, Projected Lineups and TACTICAL PREVIEW
Sign Up
for Sports World News' Newsletter and never miss out on our most popular stories.
Two clubs in the top half of the Spanish Liga BBVA table will do battle today in a league match between Real Madrid and Levante. The first-division battle scheduled for 2 p.m. ET will be held at the Santiago Bernabeu Stadium in Madrid and can be live streamed here free.
For Madrid, today's battle with Levante represents an opportunity to extend their lead in the Liga BBVA table. A 1-0 loss by Barcelona dropped the Catalan giants to third on the table. Atletico Madrid returned to the top spot, but they are only level on points with Real Madrid at the moment. A positive result of any kind will ensure Los Blancos earn sole possession of the lead in Spain.
Standing in their way is Levante. The Frogs enter the weekend carrying a seven-match unbeaten streak that helped catapult them to the top half of the Liga BBVA table with 36 points.
Will they be able to make it eight in a row, or will Real Madrid once again reign supreme in Spain? Tell us @SportsWN
Tactical Preview
Player to Watch: French striker Karim Benzema has performed like a man possessed in recent weeks. The 26-year-old has five goals in his last four appearances for Madrid across all competitions.
Real Madrid's Projected Lineup 4-3-3: Lopez; Marcelo, Ramos, Varane, Carvajal; Di Maria, Alonso, Modric; Ronaldo, Benzema, Bale
Levante's Projected Lineup 4-4-2: Navas; Karabelas, Navarro, Juanfran, Vyntra; Ivanschitz, Adoua, Pinto, Garcia; Barral, Diawara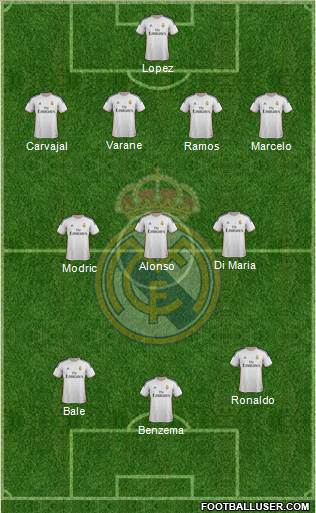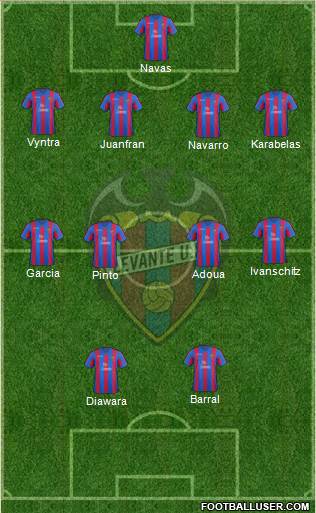 Like Us on Facebook
© 2016 Sportsworldnews.com All rights reserved. Do not reproduce without permission.