JUVENTUS vs. FIORENTINA Live Stream Online: 2014 UEFA Europa League, Live Coverage From Turin, Projected Lineups and TACTICAL PREVIEW
Sign Up
for Sports World News' Newsletter and never miss out on our most popular stories.
Two clubs chasing UEFA Europa League glory will do battle today in a cup match between Juventus and Fiorentina. The Round of 16 clash scheduled for 4 p.m. ET will be held at Juventus Stadium in Turin and can be live streamed here.
The most salivating draw in the Round of 16 features two very familiar foes. Fiorentina trails Juventus by a whopping 27 points in the Serie A table. A steep disparity was only exacerbated by a 1-0 victory the Old Lady captured over Fiorentina in Week 27. That, however, hasn't kept manager Vincenzo Montella from being optimistic about his men's chances ahead of today's clash. There'll be no intimidation once the opening whistle blows (h/t to Matthew Rogerson on Goal). "The tie will be played over 180 minutes and although it will be difficult, we'll be going for the win," Montella said. "Not many teams have put in the kind of second-half performance we did in Turin on Sunday. It wasn't easy," he added.
"We need to play our own game, bringing out our qualities against stronger opposition. It will be a stimulating challenge."
Will Fiorentina rise to the challenge, or will they suffer the same fate handed to them not five days ago? Tell us @SportsWN
Tactical Preview
Player to Watch: Despite scoring 15 goals in league competition, Juventus' Carlos Tevez is yet to carry his form into European competition. The Argentine is goal-less in seven European appearances. He'll look to rectify that in Turin this evening.
Juventus' Projected Lineup (3-5-2): Buffon; Chiellini, Bonucci, Barzagli; Asamoah, Pogba, Pirlo, Vidal, Lichtsteiner; Tévez, Llorente
Fiorentina's Projected Lineup (4-3-3): Neto; Pasquai, Rodríguez, Savic, Tomovic; Aquilani; Valero, Ambrosini; Cuadrado, Matri, Joaquín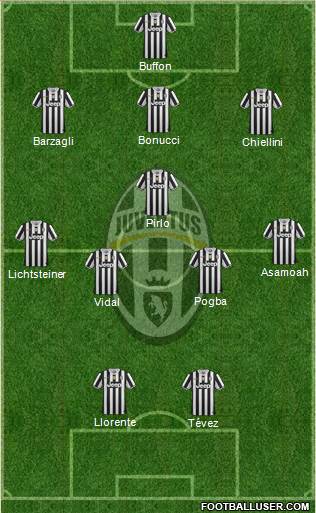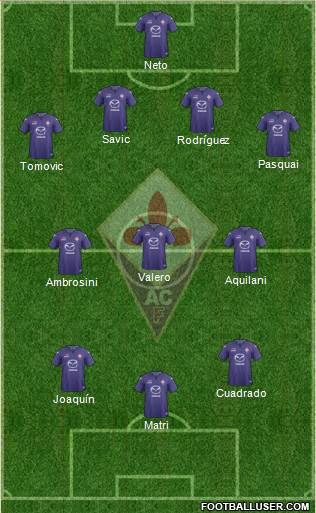 Like Us on Facebook
© 2016 Sportsworldnews.com All rights reserved. Do not reproduce without permission.