LEON vs. EMELEC Live Stream Online: 2014 Copa Libertadores Group 7, Live Coverage From León, Projected Lineups and TACTICAL PREVIEW
Sign Up
for Sports World News' Newsletter and never miss out on our most popular stories.
Two clubs chasing Copa Libertadores glory will do battle today in a group match between Club León and Emelec. The Group 7 clash scheduled for 9 p.m. ET will be held at the Estadio León in León. Information on how and where to stream the match live can be found here.
Mexican outfit León enters today's match in desperate need of three points. The club currently sits third in the group table, two points behind the leaders. The leaders, however, just so happens to be tonight's competition. Ecuadorian club Emelec has captured six points in their first three matches. They'll look to strengthen their hold on the group with a victory in Estadio León this evening.
A defeat would see them fall to second, or potentially even third if Brazilian outfit Flamengo are victorious on their trip to Bolivar.
Will Emelec be able to stay atop Group 7, or will León clip them en route to the group lead? Tell us @SportsWN
Tactical Preview
Player to Watch: Emelec's Marcos Caicedo is yet to open his Copa Libertadores account, but the 22-year-old has contributed two assists in his three appearances. His league form, however, has been far more stellar. Caicedo boasts eight goals and three assists in mainly a substitute role for the club since 2013.
Leon's Projected Lineup (4-1-2-1-2): Yarbrough; Cárdenas, Gonzalez, Márquez, Magallón; Vazquez; Hernández, Loboa; Peña; Montes, Boselli
Emelec's Projected Lineup (4-4-2): Dreer; Bagui, Nasuti, Guagua, Vera; Gaibor, Giménez, Quinonez, Mena; Caicedo, Stracquialursi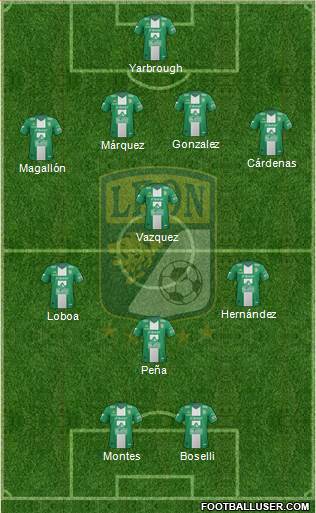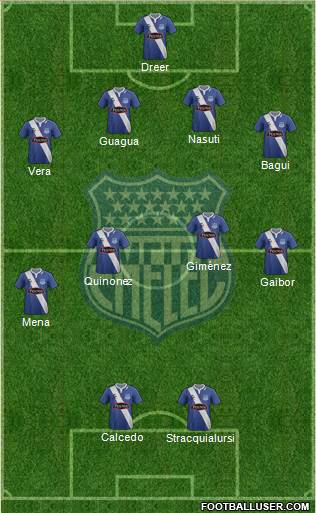 Like Us on Facebook
© 2016 Sportsworldnews.com All rights reserved. Do not reproduce without permission.