CRUZ AZUL vs. TIJUANA Live Stream Online: 2014 CONCACAF Champions League, Live Coverage From Mexico City, Projected Lineups and TACTICAL PREVIEW
Sign Up
for Sports World News' Newsletter and never miss out on our most popular stories.
Two clubs chasing CONCACAF Champions League glory will do battle today in a cup match between Cruz Azul and Club Tijuana. The seminal clash scheduled for 10 p.m. ET will be held at the Estadio Azul in Mexico City and can be live streamed here.
For Tijuana, today's match against Cruz Azul is one of many important fixtures remaining on the club's schedule. In the Liga MX standings, the Xolos are battling for a playoff spot. In the CCL, there's a berth in the final to play for. Fortunately, midfielder Javier Güemez is taking a measured approach (h/t to CONCACAF's official website). "We go with the mentality of getting points and follow the right track looking for the objective of advancing to the next round of the tournament," said the 22-year-old.
"We want to keep it zero on our goal and we want to make a good game in that sense," he expressed. "We are working hard to reach a place in playoffs and it will be very important to be solid in defense and know to score when opportunities present themselves."
Will Tijuana's approach prove to be effective in Mexico City? Tell us @SportsWN
Tactical Preview
Player to Watch: Twenty-seven of the Cruz Azul's 87 shots this tournament have come off the foot of striker Mariano Pavone. The 31-year-old is also responsible for four of the club's 15 goals and will look to add another at home tonight.
Cruz Azul's Projected Lineup (4-2-3-1): Corona; Chávez, Dominguez, Pinto, Castro; Torrado, Castro; Fabián, Formica, Rojas; Pavone
Club Tijuana's Projected Lineup (4-4-2): Saucedo; Núñez, Gandolfi, Pellerano, Garza; Güemez, Pellerano, Corona, Martinez; Bendetto, Ayovi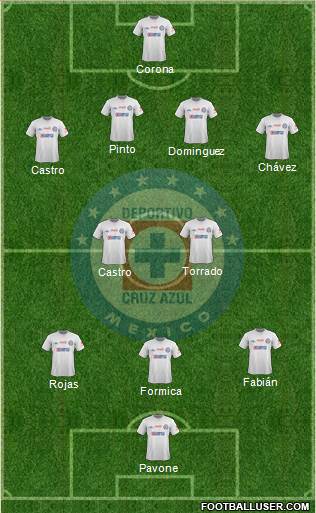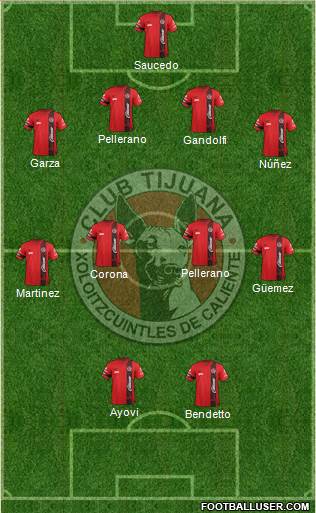 Like Us on Facebook
© 2016 Sportsworldnews.com All rights reserved. Do not reproduce without permission.