CLUB LEON vs. CLUB BOLIVAR Live Stream Online: 2014 Copa Libertadores Round of 16, Live Coverage From Leon, Projected Lineups and TACTICAL PREVIEW
Sign Up
for Sports World News' Newsletter and never miss out on our most popular stories.
Two clubs chasing Copa Libertadores glory will do battle today in a knockout match between Club Leon and Club Bolivar. The Round of 16 clash scheduled for 9 p.m. ET will be held at the Nou Camp in Leon. Information on how and where to stream the match live can be found here.
After suffering a 2-1 loss to Toluca in Liga MX, Leon manager Gustavo Matosas made his priorities clear. Winning the Copa Libertadores isn't a goal. It's a dream (h/t to Goal). "I will not give up anything, but for me the Libertadores is a dream of a lifetime because I'm South American, so I'm going with everything," Matosas said. "I think the possibility exists [of making the Liga MX playoffs] if one does the numbers. Defeat limits our chances, but we come with the idea of ​​winning the game," he added.
"I have many good player coming [through the youth system] and surely, in two or three years they, will be regulars in Leon. There were various debuts and they met expectations."
Will Leon meet the expectations of winning the first leg of their Round of 16 tie at home? Tell us @SportsWN
Tactical Preview
Player to Watch: Club Leon's Carlos Pena has made the most of his Copa Libertadores campaign. The 24-year-old had three goals in six appearances during the group stage.
Leon's Projected Lineup (4-1-2-1-2): Yarbrough; Navarro, Hernandez, Gonzalez, Magallon; Vazquez, Hernandez, Pena, Montes; Sabah, Boselli
Bolivar's Projected Lineup (4-3-3): Quinonez; Alvarez, Cabrera, Yacerotte, Eguino; Flores, Miranda, Callejon; Capdevila, Arce, Ferreira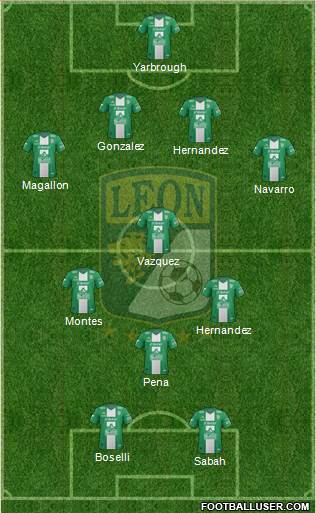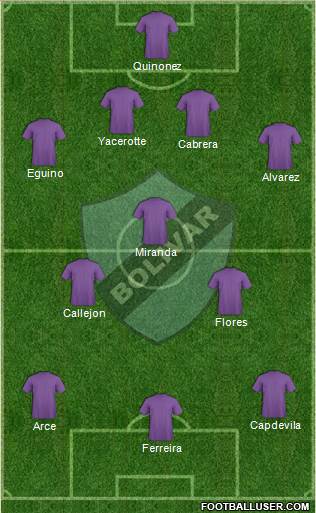 Like Us on Facebook
© 2016 Sportsworldnews.com All rights reserved. Do not reproduce without permission.